View Profile - Rellek (rellek)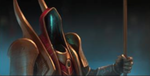 Rellek
Ensign



Send Message
Username:
rellek
Last Online:
Aug 22, 2017 16:00:19 GMT -8
(0) Online (1) Offline
Friends are members that are following each other.
Shoutbox
Somasam
:
School years starting (it never ended), so I might be a bit less frequent on the forums. Still trying to stay at least semi-active. On an entirely unrelated note, anyone know any good (free) drawing and/or animating softwares?
Aug 21, 2017 21:10:19 GMT -8