Post by 白龍 on Mar 11, 2016 12:47:33 GMT -8
So, I'll be doing this for the whole day. I tried releasing a walkthrough a few days ago on Captain difficulty, but I lost all my work after I backspaced out of the page...
That really killed my morale... ;_;
Well here we go again!
This is my first time playing on space whale, and 2.0 at that... So, let's do this!
Mission #1.
Shouldn't be too hard. Let's get our feet wet.
Here was my initial starting formation.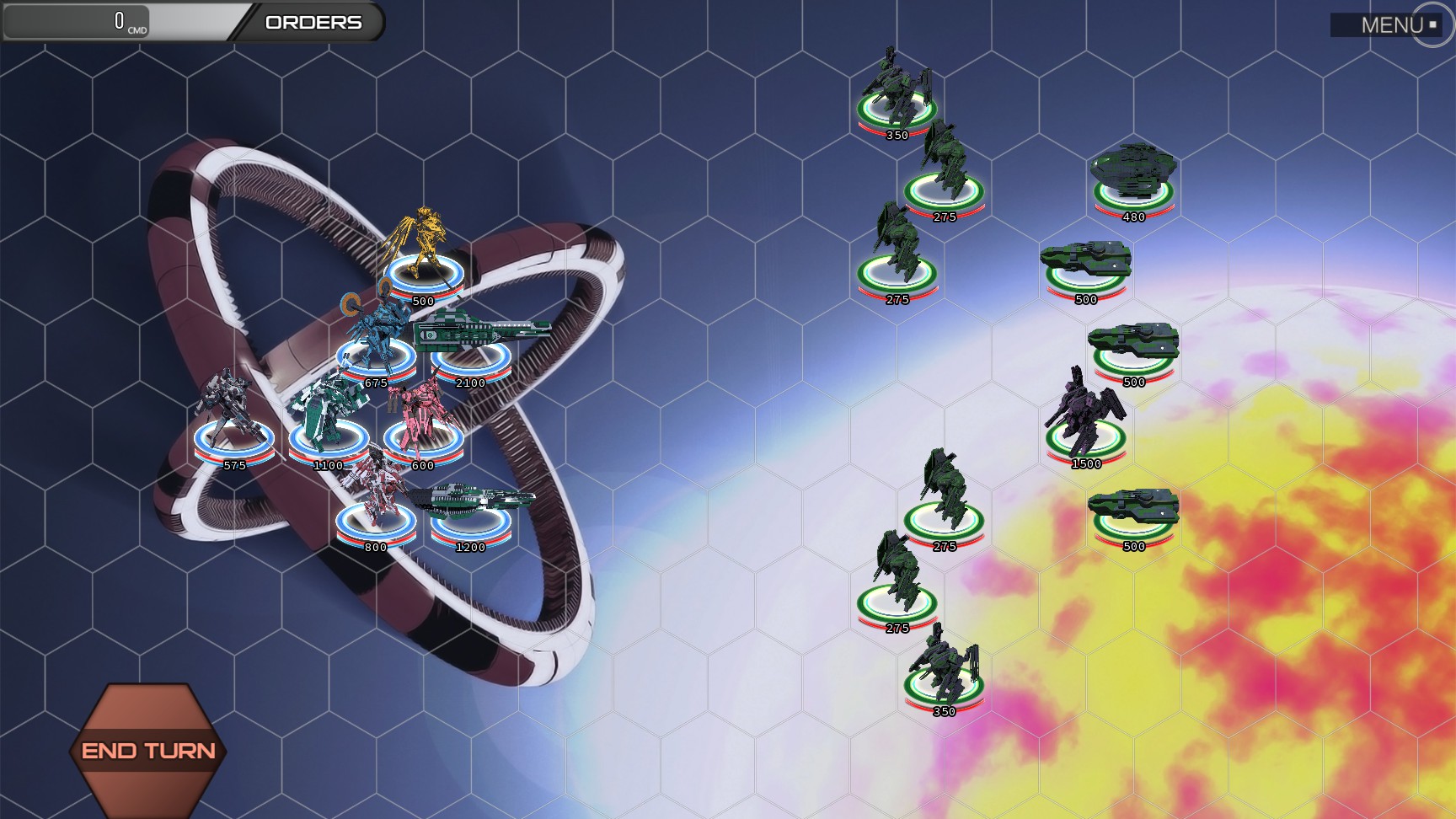 Did the standard opening. (Drawfire Paladin and Awakened Seraphim)
I disabled Cosette, moved Phoenix forward, pulled a Pirate Grunt, free attacked and attacked again with assault. I moved it 1 spot forward and pulled the bomber in, melee that and killed it.
I laser the southern bomber with my cruiser and blackjack. Finished it off with assault from the cruiser.
Missiled the Pirate Grunt in front of the ironhog twice with Paladin.
Missiled the ironhog twice with the Battleship
Focused all assault guns on the forward most Pirate Grunt because I didn't have anything to do.
End turn.
I move Phoenix down to take on the 2 remaining grunts.
Pulled the southern one in, free attack killed it.
Pulled the right one in, killed it with assault.
Moved forward, and hit Cosette with melee.
Messed up a little here. Missiled the southern newcomer Bomber with cruiser. Missiled it twice with Blackjack, still not dead. I know, wasteful. I finished it off with Pulse and Blackjack is as good as done for this turn..
Tried lasering the northern bomber with battleship, missed. Peppered a destroyer with assault.
Disabled Cosette again. Shot her with Seraphim.
Tried to pepper enemies with assault from Paladin but everything was too far so gave up.
Lasered Cosette with cruiser.
End turn.
Drawfired Paladin.
Melee Cosette twice with Phoenix.
Aimed up Battleship. Double kinetic'ed the closest destroyer.
Tried lasering the northern bomber, failed.
Gave up using conventional means and just had Seraphim snipe that thing.
The rest is self-explanatory, you're invincible to anything they throw at you. Make sure to stealth phoenix and move her back, she's done her job.
There you go, my scr- WHAT?!
SPACE WHALE TAX?!
YOU FE-